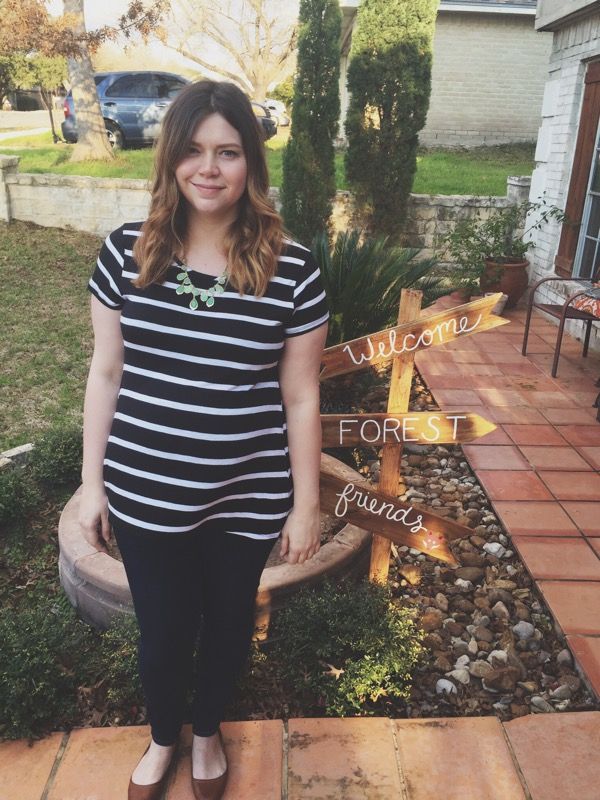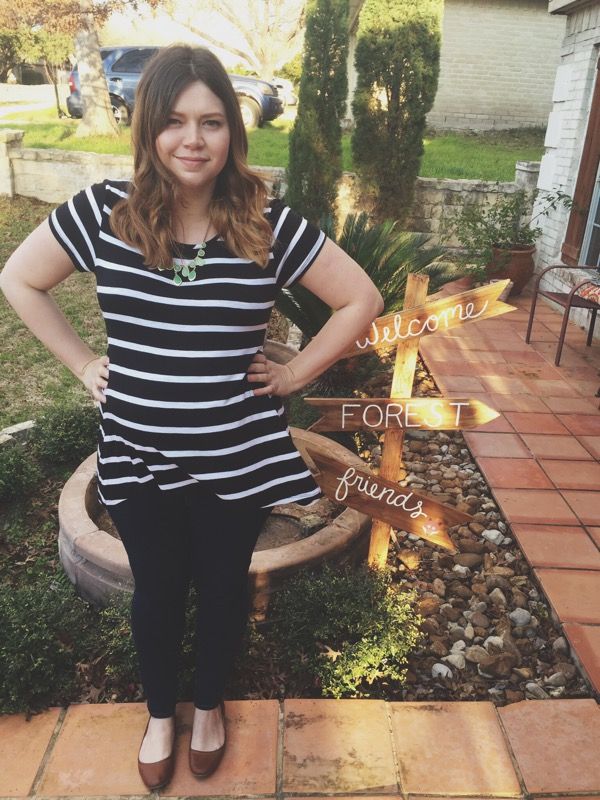 Top & Flats: Target // Jeans: Target Liz Lange Maternity // Necklace: JcPenney
This is what I wore to Hunter's baby shower. I actually bought this top specifically to wear to the baby shower. I saw it while browsing through Target with my sister (we seriously go there at least once a week together, it's my exercise :P) and I debated on getting it or not because I'm getting so close to my due date, but decided to go ahead and pick it up because its actually not maternity and will still be cute and comfy to wear postpartum. I'm really glad I ended up getting it because I felt like I looked good that day and black and white stripes are so classic I won't cringe when I look back at pictures from that day years from now!
Anyway, the baby shower was AMAZING. It was so so perfect. A family friend threw it for us and she did such an amazing job. I was so impressed with her attention to detail and still can't thank her enough for throwing it for us, she made it such a special day that we will always remember. It was amazing to see how much Hunter is loved already. We truly have such amazing friends and family!
I was able to get a few photos but I was too busy chatting with loved ones and enjoying the day to get as many as I would have hoped. I'll get around to sharing the ones I did get soon ;)
I'm just proud of myself for getting an actual real life outfit post up. It's been awhile since I did! What's more incredible is that I already took a few more outfit photos to share soon. I may be patting myself on the back a little bit for not slacking off so badly lol. I just wanted to make sure I got a few more of my maternity wardrobe before this kid shows up, so I'll do my best to get more in the upcoming weeks :)
P.S. Happy Martin Luther King Jr. Day <3
-Reagan