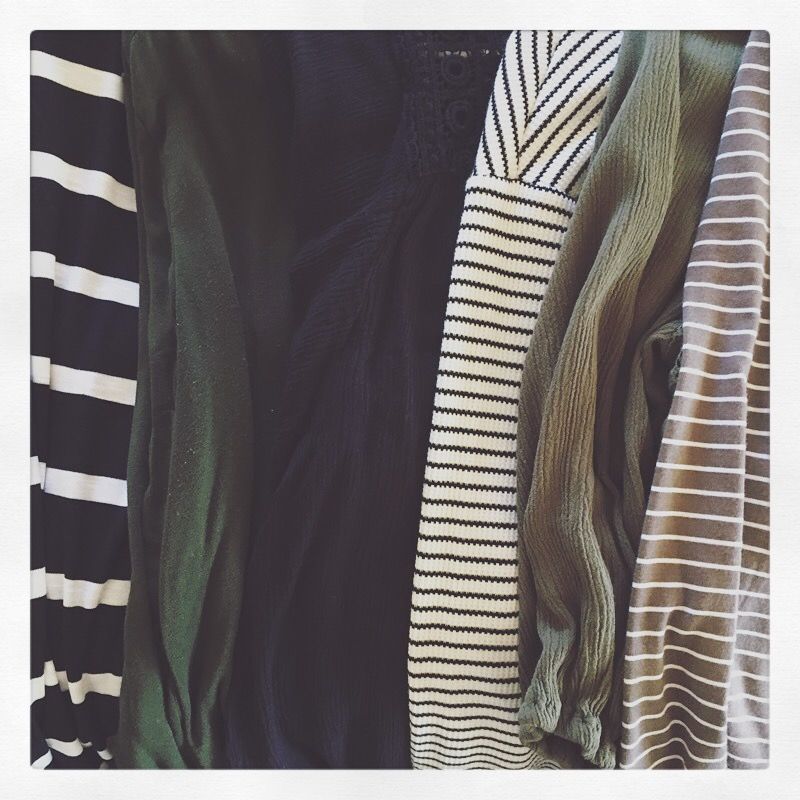 Black and White Striped Top & #1 Green Top: Target // Black and #2 Green Top: Target Liz Lange Maternity // White and Black Striped Turtleneck & Striped Taupe Top: JcPenney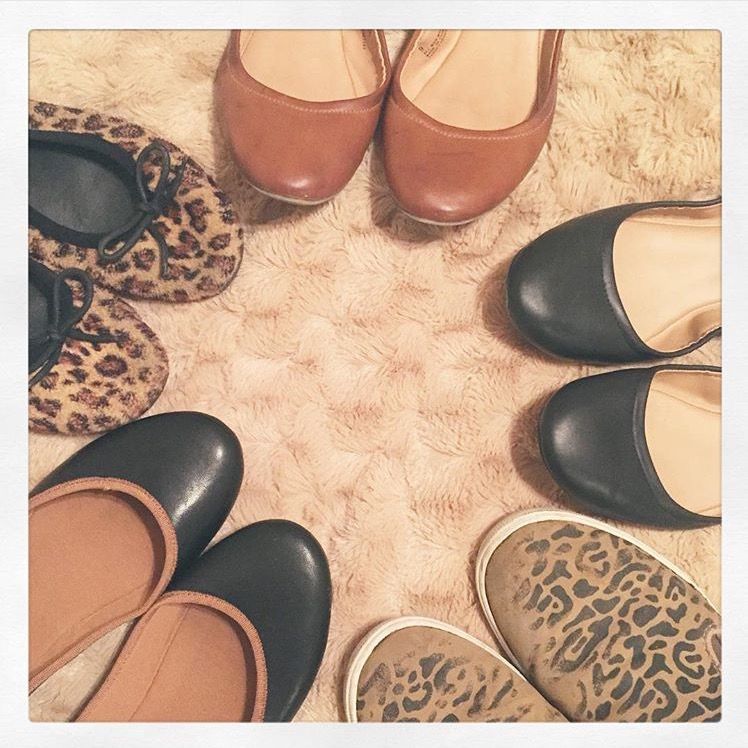 Leopard Print, Congac, & Black Flats: Target // Leopard Print Slip-Ons: Old Navy // Black Flats with Cognac Trim: JcPenney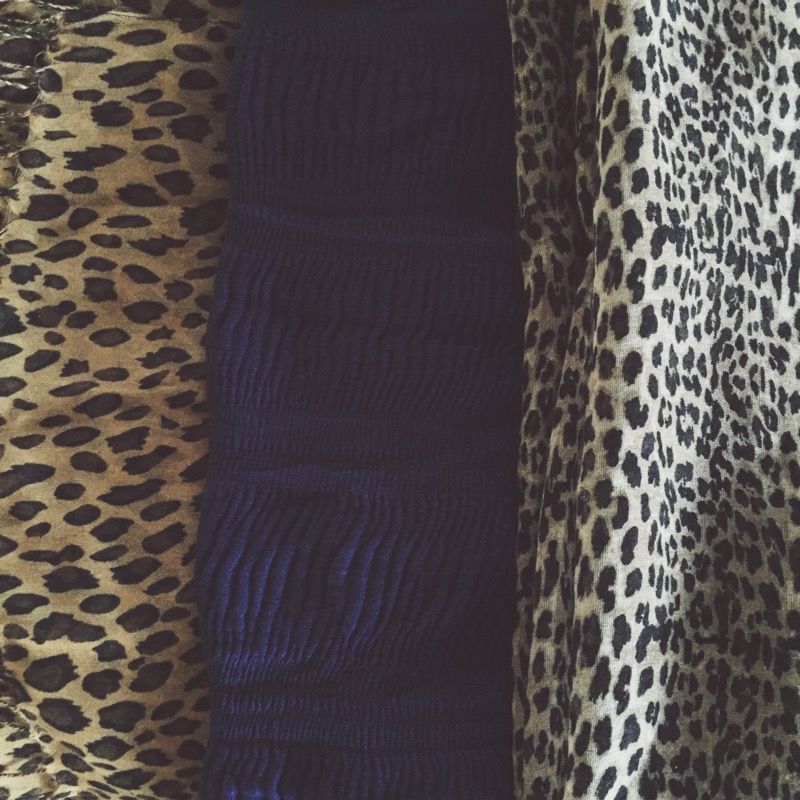 Leopard Print Scarf #1: Walmart // Navy & leopard print scarf #2: Hand me downs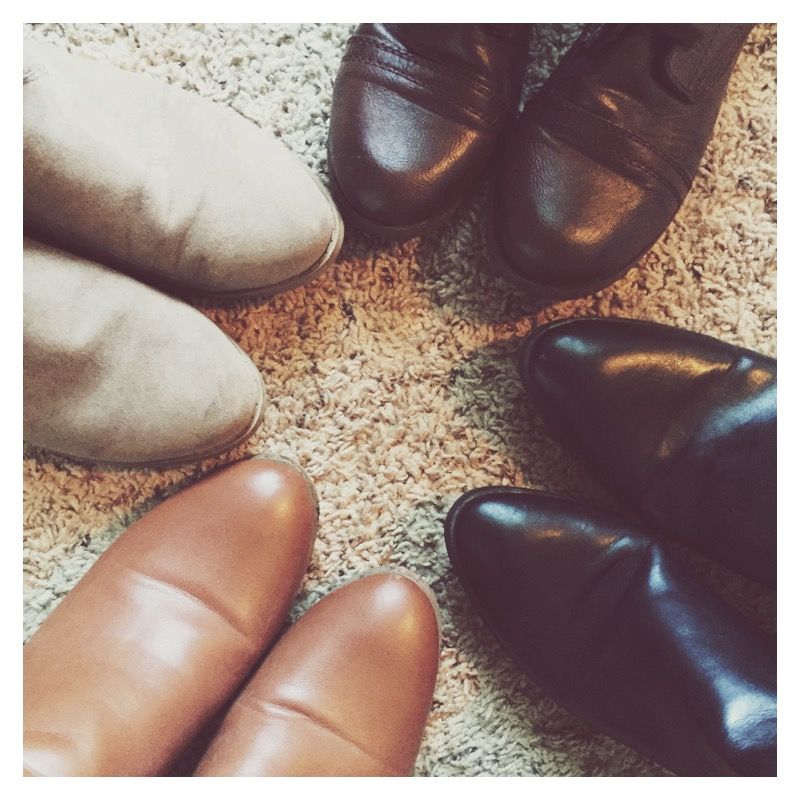 Taupe & Brown Boots: Target // Black Boots: JcPenney // Cognac Boots: Metrostyle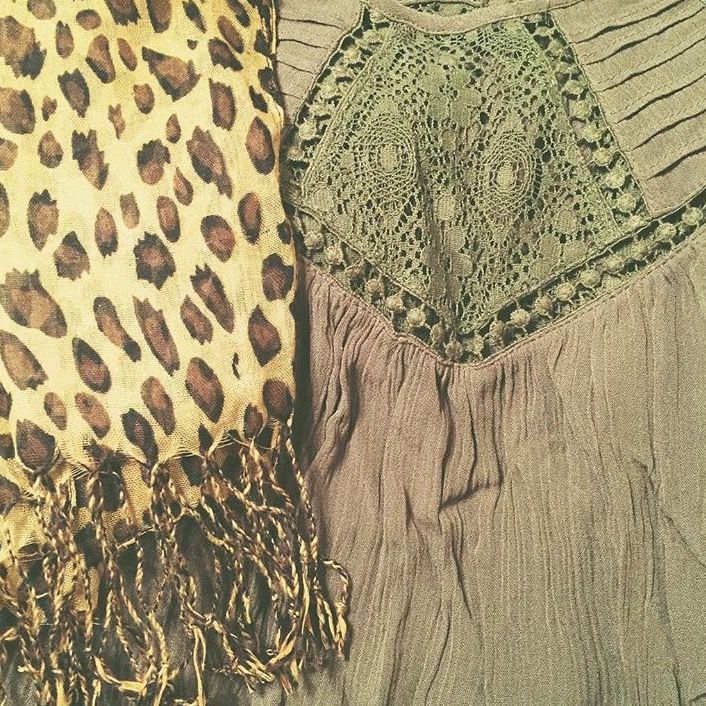 Scarf: Walmart // Top: Target Liz Lange Maternity
I've talked a little bit of how I kept my maternity wardrobe pretty minimal and neutral and I thought I'd share a few of the clothing I've been wearing the most lately. I'll try to get a more detailed post together with me actually wearing the clothes in the future but for now this should do just fine.
I decided early on in my pregnancy that I wasn't going to go crazy buying maternity clothes, for one your body changes so quickly that there's really no point in buying a lot of clothes you will only fit in for a few weeks, and secondly even if you're lucky enough to fit in something for the entirety of your pregnancy that's still only over nine months you will get to wear it. So because of those reasons I have kept my maternity wardrobe pretty simple. I bought five maternity pieces, that's it. One pair of jeans, three tops, and one dress. Everything else I have worn during my pregnancy has been normal clothing that I sized up on. This has really worked out wonderfully for me and I'm so happy I decided to build my maternity wardrobe this way.
I should also mention that all but one of my maternity clothes have come frnom Target and the other item was a top I got from Motherhood Maternity and it was the most expensive item and also the least worn. I did look at Old Navy's maternity section a lot online but when I looked in person and tried stuff on I was not impressed and ended up leaving with only non-maternity dresses.
I also have pretty much only worn flats and bought two new pairs because my feet have gone up a half size. Most of my flats from before still fit but are a little more snug than they once were ;) my boots don't really fit at this point which is fine since the weather has been so unseasonably warm. Heels are out of the question. I tried some cute leopard print heels on at Target that were slightly too small and I couldn't walk and they got stuck on my feet. I've seen some pregnant ladies out there rock heels and I just don't know how they do it! Flats have been my best friends.
I've always loved neutrals and minimal style for my wardrobe and so I focused on that style when purchasing new items for my maternity wardrobe. There is a lot of black and white, some olive green, a little bit of navy blue, some taupe, my beloved leopard print, and of course blue jeans.
I love my maternity wardrobe and am so happy I decided to build it the way I did!
I'll do my best to get a few outfit photos for you all soon so you can see some of the items together and styled :) I'll stop rambling now and I'll do my best to post again real soon!
- Reagan