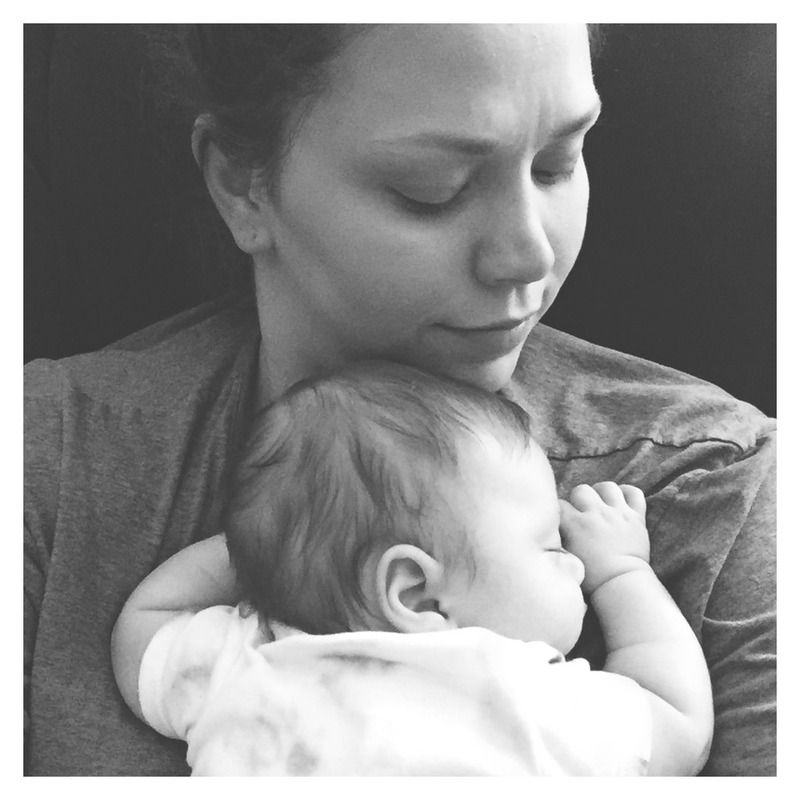 I'd like to begin this post by saying happy Mother's Day to all the mamas out there, a specifically to my mom, my mother in law, my grandmas, and my sister (who is celebrating her first Mother's Day as well). I don't think I ever fully appreciated Mother's Day (or Father's Day) until this year. Being a parent is hard but it's also an incredible experience. So to all the mamas out there I just want to say you're doing a great job and you deserve this day of recognition and celebration.
I'm writing this post ahead of time but my plans for today are to have a low key day with Anthony and Hunter. There's a pizza place in town I've been wanting to try or maybe I'll stop by my new favorite bakery. I've been given free reign to celebrate however I want :) The most important thing to me is that I spend it with my two favorite guys!

I've thought a lot lately about the kind of mother I want to be. I hope to have a lot of the qualities my mother, my mother in law, my grandmothers, and my sister have as mothers. They're creative, nurturing, warm, supportive, inspiring, and they always give it their all. I hope I can be all of those things for Hunter. I know I'm not perfect, but I'll always give it my all for him.
What are your plans this Mother's Day?
-Reagan