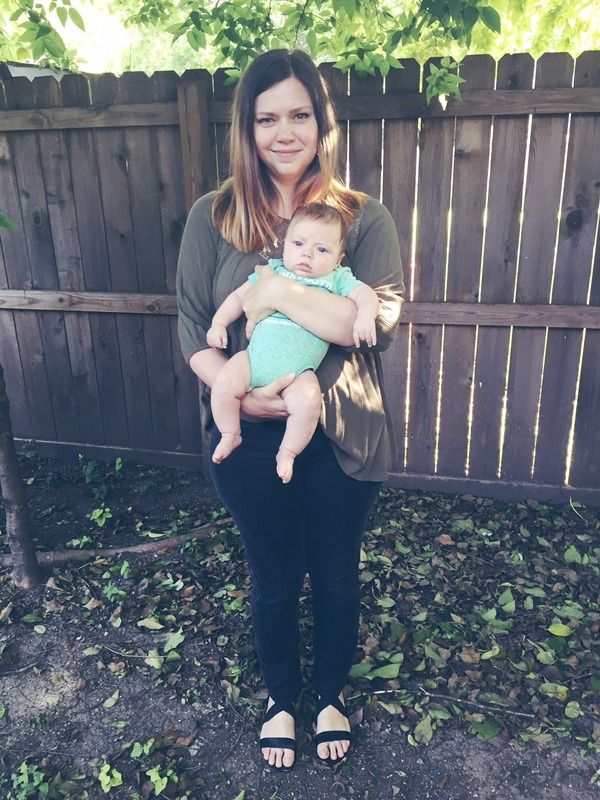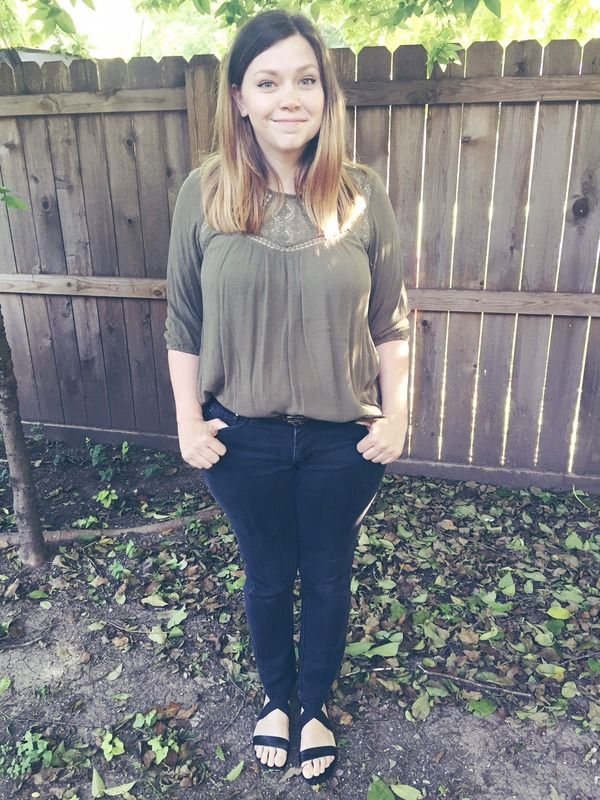 Top: Target (maternity) // Jeans: Walmart // Belt: Target // Sandals: JcPenney
Well it has been a while since I shared an outfit post hasn't it? It's not that I haven't wanted to its that I still don't fit in a lot of my clothes and I figure it's probably boring for you all to see the same clothing over and over. On the other hand this blog does serve as a journal of sorts and the truth of the matter is I'm wearing a lot of the same clothes frequently, and there's nothing wrong with that! If anything it's probably good for me to share how I'm transitioning back into my wardrobe post partum. I'm still wearing most of the things from my maternity wardrobe. I made it a point to purchase pieces that I believed I would still get use out of after Hunter arrived. This top is one of those items. It's very flowy so tucking it in a bit keeps it from looking too much like a maternity top.
My wardrobe is still a bit limited so outfit posts won't be as regular as they once were but I still enjoy taking outfit photos when I can so I'll still be sharing them from time to time.
-Reagan