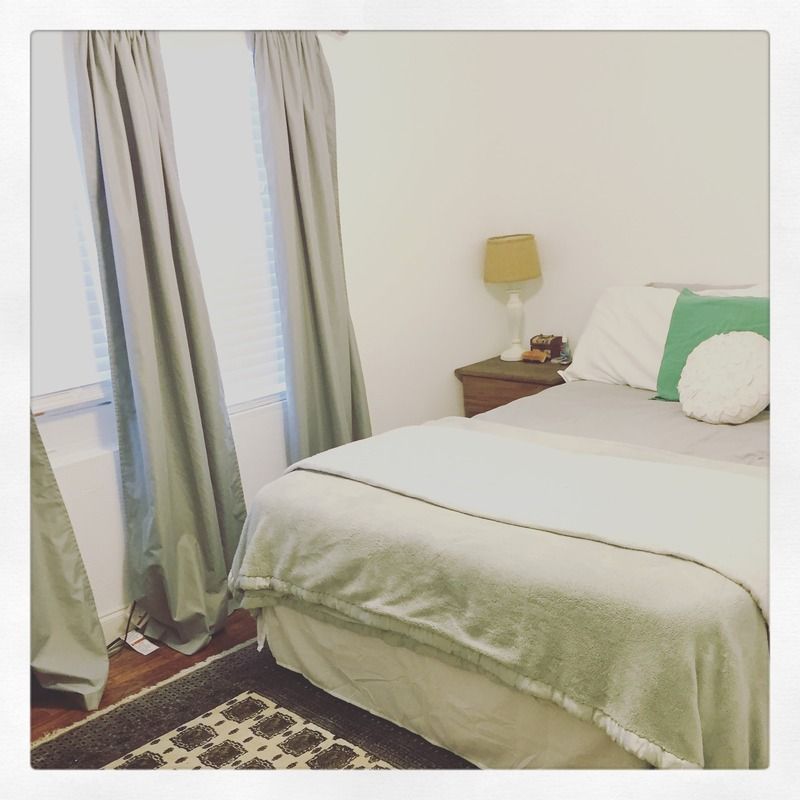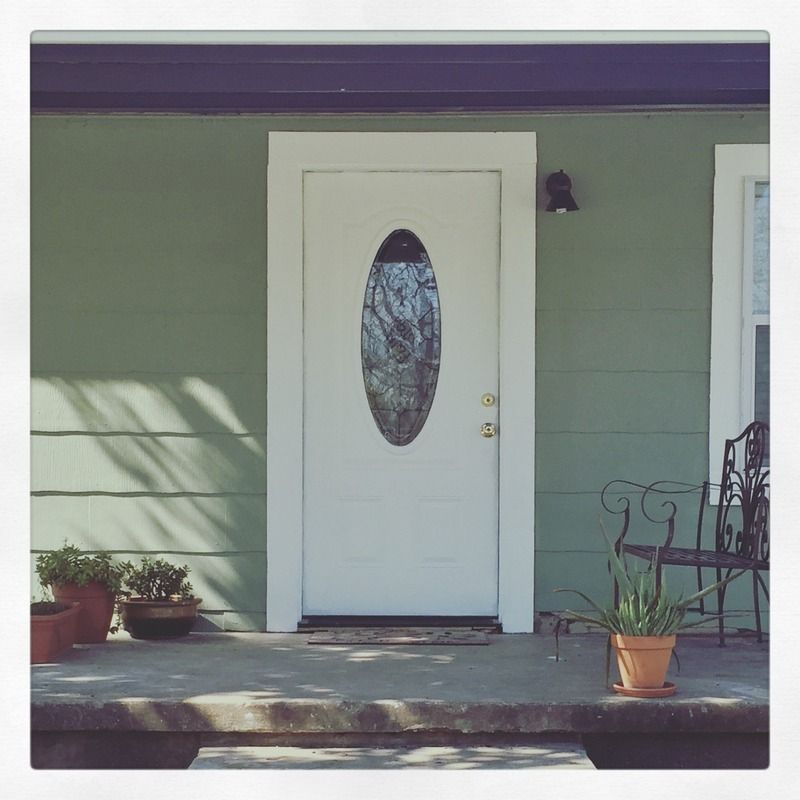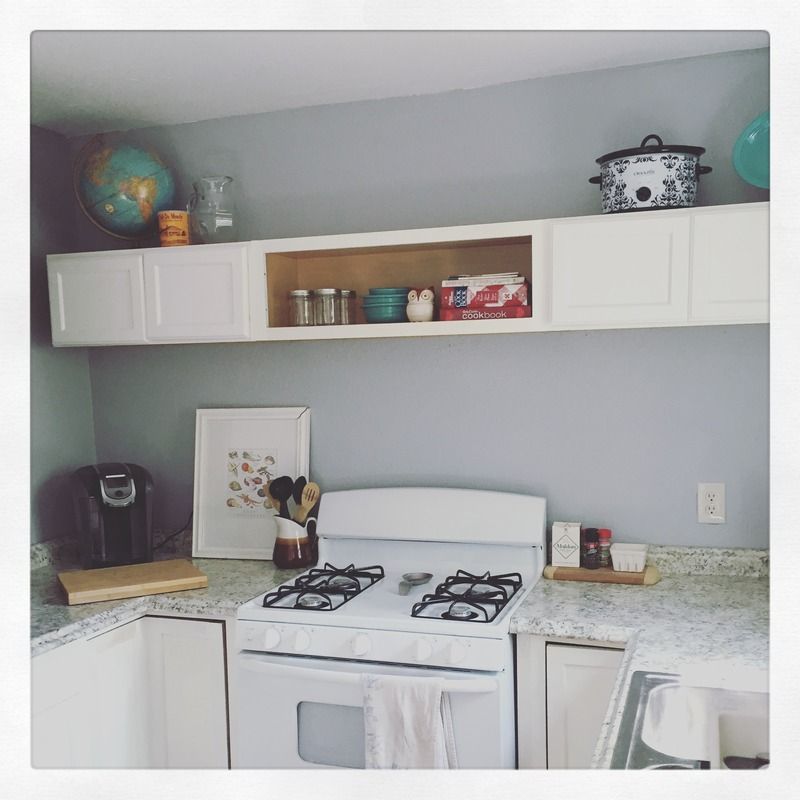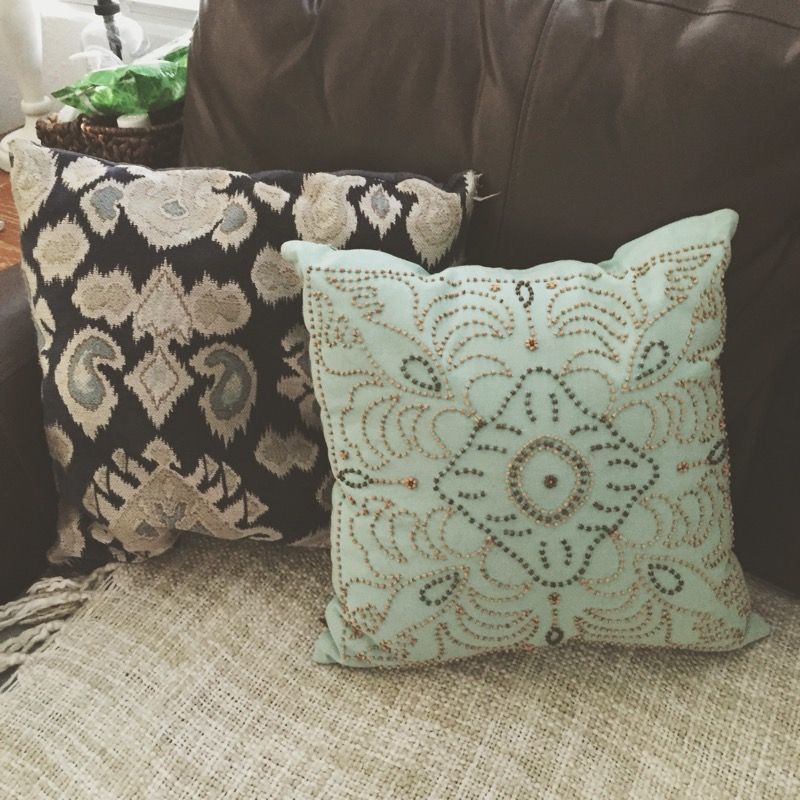 We've been in our house now for over a month! Time has just flown by! We're taking our time getting settled in more than ever before. I've yet to hang anything on the walls even. I'm just trying to be very intentional with every decorating decision I make, and I'm really enjoying the decorating process.
In the past I've never looked at the big picture when making decor purchases, it's always been a decision made spur of the moment. I'd see something, I'd like it, I'd buy it. I'd bring it home and whatever I bought wouldn't quite go with the vision I had. With this house I'm doing my best to avoid that situation by taking my time with the process.
Since I live in a small house I want to keep things as bright and minimal as possible to keep our home from feeling small and cluttered. I've done this by painting most of the house white. The bedroom walls, living room walls, hallway walls, bathroom walls, and kitchen cabinets are all white. I love how bright and clean it makes our home feel. Despite all this there are still some major changes I'd like to make - most of them in the living room. Almost everything in it is a hand me down or purchased spur of the moment and almost all of it is dark. The livingroom is my least favorite room in the house. My parents did give me those mint pillows pictured above and they do make me hate the livingroom a little bit less ;)
Every room (and also the exterior of the house) is still very much a work in progress. Every week we've been working on something. Lately the focus has been on the outside but I'm rearraniging and reconfiguring each room when Hunter lets me. I've also been making a mental wish list and project list of things to get/do to get this place where we want it. I doubt I'll be done anytime soon but I'm okay with that. I'm enjoying spending my free time working on home improvement projects.
I'll be snapping pictures of our progress and documenting the changes here on the blog every now and then. Since I'm taking my time I can't tell you how frequent these types of blog posts will be but I'll probably be sharing bits and pieces on Instagram as well!
- Reagan